Posted By Admin on December 12, 2013
Greetings Brothers,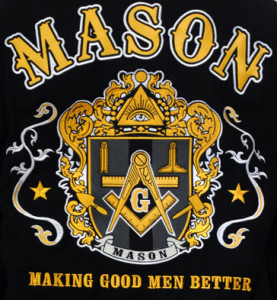 Just a couple of things really quick so PLEASE take notice to this email.
1) 
Installation of Officers
 is the 18th (thats NEXT WEEK Wednesday night)
Dinner starts at 6pm, you MUST RSVP if your going to be having dinner, and I highly suggest
you take advantage of the meal if your going to be attending.
It's starts at 6pm, and is being catered by Fransway Catering
you MUST RSVP to Joshua Eddy ASAP at 715-299-3001 or eddy.joshua@att.net
and let him know how many will be with you for dinner.
 The lodge pays 1/3 for this event, so, please partake in the meal, and come out to the installation.
 It's a Public installation, and your 
family members ARE invited
 as well to the Installation as well las the dinner.
 2) 
Bro. Neil Hansen
, the Incoming W.M. of George B. Wheeler Lodge ( for the 5th time) Requests that everyone who can make it, be at the second meeting in January so that you can vote on the Lodge's Budget and anything else that needs your input for the upcoming year.
Thats 
January 22nd,
 Please mark this on your Calendar and plan on being there.
  I want to once again thank everyone for a great year as Master of the Lodge.
The support of the Brothers, and the Past Master made for a great experience, and
a memorable year of great fellowship.
 I will do my best to assure there is always fellowship before lodge as we have had this year, and encourage everyone of you to make a true effort to come to lodge and participate with our continued good workings.
 Even if all you want to do is sit on the sidelines, and join in on the fellowship of the lodge, please do. Your presence is So very much appreciated and valued.
  I hope to see a good bunch of you at Installation next week, and throughout the year.
Fraternally,
      Bro. Kevin D. LeQue W.M. George B, Wheeler Lodge #351 (at least until Installation) 😉
        Free and Accepted Masons of Wisconsin.