Posted By Admin on February 1, 2015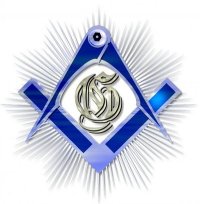 Greetings All,
Reminder of up coming events, and some changes to the website.
1)  School of Instruction is Feb 4th & 5th at the Eau Claire Center.
All Members are encouraged to attend.
Dinner at 6pm, S.O.I. to start at 7pm both nights.
Suggested Donation for Dinner is $4.00
2) Tickets now available for the Spring Waffle Breakfast.
The Waffle Breakfast is set for Sunday April 19th at the Eau Claire Center
If you received them by mail and want to pay for them online
there is now the option to do so here on the website on the right side.
3) Dues: Please pay your dues if you haven't done so already.
The dues are responsible for paying the Lodges overheads and expenses
are it is very important to get them paid as quickly as possible Please.
4) The 2015 Budget will be voted on at the next meeting scheduled for 2/11/15
Tickets for the Breakfast will be available there as well. Please pick some up
to sell to friends and family; as ticket sales are crucial to the success of the event.
5) Dues Payments Online: Yes, you can now pay your dues with a credit card via
Paypal. There is a Button on the Right side Top of the website that will take you to
a paypal secure payment page. There is a $3.00 additional charge to cover the processing
of this service added to the Dues.
6) Tickets for the Waffle Breakfast will be sent out to all non-attending
members of the lodge to Encourage, Remind, and Make available tickets
to those members and their families.
7) Complimentary Tickets for the Widows are being sent out the our
Lodge's Widows as suggested and voted on by the Lodge to do so.
8) Second notices for those not paying dues yet will go out This Month (February),
Please try to save us the the cost of mailing those out by paying your dues either by mail, or
by using the new online service, whichever is more convenient to you.
Please check the Lodge Calendar regularly for dates of Meeting and special events.
Thank you Everyone for you Continued support of George B. Wheeler Lodge.
Kevin D. LeQue, Sec.