Posted By Admin on June 20, 2013
First,  I want to thank everyone who came out tonight for the Highway Clean up.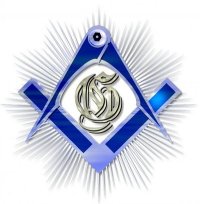 What a GREAT turn out!!
Thanks to Neil, Bob. Jerry, John K., Josh, John V., Seth, Wayne and Wayne's Two Children, and Troy.
It sure made for a great time, and quick work having so many there.
Everyone's Participation is Greatly Appreciated.
It's been a pretty good 1st half of the year so far.
We have Degree work Next week on Wednesday at our Stated Meeting.
Fellowship will start at 6pm (Brats and Salads), Meeting to start at 7pm sharp.
And Degree work to start shortly there after.
This is the last meeting before we go dark, I hope to see as many of you there as possible to
welcome our new Brother before taking off for 2 months.
If you'll notice, at the upper right side of the website, we now have a PayPal button for Donations to the lodge,
We're in the process of have a full Paypal account set up, which will make it easier for people who wish to pay their dues via
their credit cards by doing so with paypal.  Once this is in full effect, we'll let everyone know.
Also, once this in is full effect, we'll be able to take debit and credit cards at our fund raisers as well.
Thats all for now, More will follow in a email to all the members..
Again, Thanks everyone for your continued support and participation in our workings.
Sincerely,
Kevin D. LeQue W.M.