Posted By Admin on September 5, 2013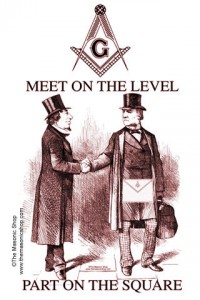 Greetings Brother,
 Well, it's been a LONG and BUSY summer and I hope everyone is ready to get back to lodge, and do some Masonic Work.
 Updates:
    Waffle Breakfast has been cancelled:
Due to some miscommunication, we needed to cancel the Fall Waffle Breakfast this year.
 It'll give us more time to come up with more ideas and a strategy to make them more successful in the future.  The dates for next years are already reserved both for the Facility and with Dad's, so thats a good start, plenty of time to plan.
   Gordy's Brat stands a Great Success:
I want to thank everyone for volunteering their time and efforts for the Brat stand weekends, and the National Hot Dog day event as well. We did really great this year and everyone really came prepared to work. Great Job Brothers.
Mentors:
Those who are Mentoring candidates, I need you to get back to me and let me know where your candidates are at as far as being ready to move forward in their degrees.
We can not afford to let our Brothers wait to long before moving forward, it only makes it harder on them with the memorization.
 First Meeting Back September 11th.
We will of course have Fellowship dinner starting at 6pm, and the Meeting will proceed at 7pm
We have our Deputy Grand Master, Right Worshipful Bill Beetcher coming in to give a lecture this night as well. So, Please Brothers, come to lodge and show our Deputy Grand Master that lodge is important to us all with a good attendance.
 We are close approaching our annual Coloring book sales, and we need to know who is going to participate in the sales.
 I would greatly appreciate one of you brothers taking the lead on this, Please let me know if your willing to Head up this committee, and also, if your willing to work on of the weekends doing sales.
 With the end of the year approaching, we also need to get our Widows Visit and Gifts figure out for the end of the year as well. Please bring your ideas to lodge, and or email them back to me so i can make notes as well.
 Other Up coming Events you should be aware of: 
 This Saturday September 7th is a "Gold Collar" Master Mason Degree (Grand Lodge Officers doing the work) for Bill Beecher's son.  It starts at 9 AM in River Falls.
 There is a MM degree for Candidate   Dale Morley September 17th, at Chippewa falls Lodge. Chili Feed starts at 6pm, Stated at 7:30, then right into the degree.
Please let Less know if you can make it.
October 5th:
Kevin Johnson asked that I send the following information to our brothers about the Shrine Clinic held at the Shrine Building in Eau Claire.  If you know of anyone needing the type of care the Shrine Hospital gives please let them know.
"
 While at Shrine Hospital for Children Twin Cities Hospital Day I was asked if Mehara could do a 
screening clinic
 as in the past. They would like it to be open to all of the Chippewa Valley area. The hospital will send flyers etc to schools,care providers and health departments. The date agreed upon is 
October 5th 2013 running from 9:00A.M. to 11:30A.M. at Mehara Shrine Center 2625 Folsom St. Eau Claire
"
I'm sure I'm forgetting something, but IF you made it this far in reading this Email already, THANK YOU!
 I hope to see many of you in Lodge next week, and I hope this Email finds you in good health and good spirits.
 Fraternally,
  Bro. Kevin D. LeQue W. M. George B. Wheeler Lodge #351